Positive Athlete Pittsburgh is a movement featuring high character current and former professional athletes, led by former Steelers star and Super Bowl XL MVP Hines Ward, who are established and credible role models to young athletes. Positive Athlete is an umbrella brand for all athletes who are marking a positive contribution to their communities, overcoming difficult circumstances with a positive attitude, and believe a positive attitude is essential to their success.
– Positive Athlete Pittsburgh (pittsburgh.positiveathlete.org)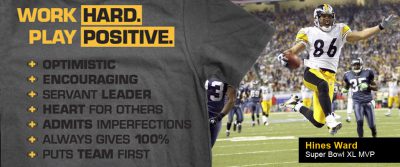 ---
Neshannock Township School District is extremely proud to announce that two members of The Class of 2017 — Frank Antuono and Ean Oprean — have been named 2017 'Positive Athlete Pittsburgh' nominees.   We are also very proud to announce that Madison King, a junior, and Amanda Urban, a sophomore, have also been named  2017 'Positive Athlete Pittsburgh' nominees! Frank, Ean, Madison, and Amanda have excelled academically and athletically throughout their years as Lancers.  Moreover, the students have maintained positive attitudes while helping others on and off the field and court.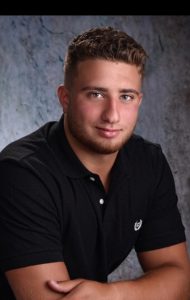 Frank Antuono, fondly known as Frankie, is the son of Frank and Roni Antuono.  Frankie has found his father, Frank, to be one of his biggest inspirations.  In all of his roles — father, coach, and teacher — Frank Antuono has encouraged his son to always be the best possible version of himself.  Frankie holds his family close to his heart.  When asked, he referenced the sudden passing of his maternal grandmother, Maryann Joseph, as one of the most difficult moments in his life.  Frankie stated that he dedicated his football career to his grandmother, even wearing a personal keepsake in her memory for all of his games.  Frankie's time on the football field will continue as a collegiate athlete.  He plans to attend Robert Morris University where he is set to play linebacker.  Although undecided at this point, Frankie is leaning toward a major in special education or sports management.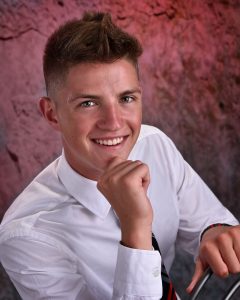 Ean Oprean is the son of Jeff and Kathy Oprean.  Ean has found his brother, Eric, to be one of his biggest inspirations.    He has always looked up to his older brother striving to be like him as both an athlete and individual.  As a junior high student, Ean felt that he lacked confidence on the basketball court, but that all changed after having Eric as the coach of his ninth grade team.  Ean strived to make his family and teammates proud as he excelled on the court.  Ean definitely found his groove as a basketball player even serving as the team captain and leading scorer in his senior year. He was just recently named to the 2016-2017 All-Section Team for WPIAL Class 2A Section 3 by the Pittsburgh Post-Gazette.  Ean plans to attend Kent State University where he will major in construction management.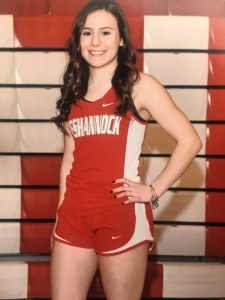 Madison King, a junior, is the daughter of Jamie and Tina King.
Amanda Urban, a sophomore, is the daughter of Jim and Joline Urban.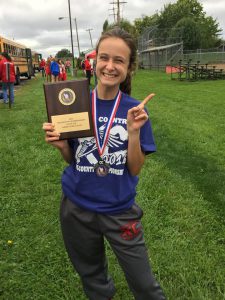 Congratulations, Frankie, Ean, Madison, and Amanda!  We are so proud of your accomplishments as scholar athletes.  We have no doubt that you are "Positive Athlete Pittsburgh" material!