The Class of 2019 will soon walk across the auditorium stage to receive their well-earned high school diplomas in Neshannock High School's 60th Commencement ceremony.  While this milestone event is often a bittersweet, we have much to celebrate as our students embark on new beginnings.
Estee Mermelstein Portnoy, NHS Class of 1985, will be addressing the Class of 2019 as the keynote speaker at commencement.  Estee Portnoy is the Senior Vice-President of Jump.DC, a division of Live Nation. She oversees the day-to-day business & marketing activities for NBA Hall of Famer Michael Jordan. We are incredibly honored to welcome Estee Mermelstein Portnoy back to her alma mater for such a momentous occasion in the lives of our students.
On behalf of everyone at Neshannock Township School District, congratulations and best wishes to the Class of 2019!
Go confidently in the direction of your dreams. Live the life you have imagined.
– Henry David Thoreau
---
Baccalaureate
Monday, June 3, 2019
7:00pm
St. Camillus Parish
60th Commencement Ceremony – Class of 2019
Tuesday, June 4, 2019
7:00pm
Neshannock High School Auditorium
Commencement Speaker:  Mrs. Estee (Mermelstein) Portnoy, Distinguished Alumna – Class of 1985
---
 Valedictorian Melissa Meili Srun
Melissa is the daughter of Paul Srun and Socheat Srun.  She plans to attend Wesleyan University and will major in Neuroscience and Behavior.
Salutatorian Anneliese Marie Harp
Anneliese is the daughter of Daniel and Kristine Harp.  She plans to attend The University of Pittsburgh Honors College and will major in Pharmaceutical Sciences with a minor in Chemistry and a concentration in research.
---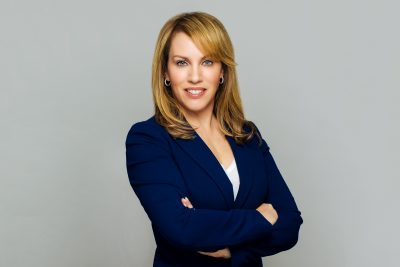 Estee Portnoy
Distinguished Alumna and Keynote Speaker, Mrs. Estee (Mermelstein) Portnoy – Class of 1985
---
Class Song:  Uptown Girl
Class Car: Derek's Van
Class Movie:  The Lion King
Class Hangout:  Sheetz
Class Motto:  "Do you have the homework? Send it."
Class Advisor:  Mr. Joseph E. Thomas
Class Trip:  Cedar Point – Thursday, May 30, 2019
---
Neshannock High School – Class of 2019
Melissa Meili Srun V ^#t
Anneliese Marie Harp ^#t
Haley Marie Alberico ^@
Emily Hannah Allshouse^@
Noah Jon Ambrosia ^@
Dylan Michael Anderson
Adrienne Michelle Anzalone^@
Antonio Jay Benigas
Kaitlyn Mae Benson @
Christopher Michael Bouye
Leah Nicole Buczek ^#
Noah Robert William Burchett ^#t
Isabella Jule Burrelli ^@
Christina Marie Cardenas ^#
Steven Wayne Chisholm Jr  *
Dallas Leimana Cimini
Cameron Michael Clouse
Kaitlyn Nichole Cochenour
Tyler Edward Conrad ^@
Christina Elizabeth Cummings @
Kevin Joseph Davis ^@
Brenna Nicole Davis Micco
Brianna Mari Dean ^#
Tyler Chase Dean
Alyssa Nichole Dembrosky
Christopher Benjamin Demos
Dylan James DeVite
Tyler Joseph Doran
Anthony Dylan DoVidio
Madison Anne Eakin
Marina Ashleigh Felasco
Robert Anthony Fundoots
Caden  Duane Gabany
Christopher Anthony Gallick
Kara Nicole Bernice Gilleland ^#
Victoria Marie Gouza ^@
Kelsey Marie Grady
Mia Marcella Greco ^#t
George Edward Gunn III
Anneliese Marie Harp ^#t
Riley Benjamin Hilton ^#t
Derek Alexander Hoffman
Ryan Jeffrey Holt
Joshua Russell Hopkins
Abigail Mae Hutchison ^#t
Ian Robert Jackson
Julia Grace Janiel @
Noah Scott Karpiak *
Ryleigh Elizabeth King
Michael William Knis
Hannah Marie Lash ^#
Peyton Cain Lawrence
Richard Norman Lutz
Raya Rose Maciarello
Joseph Lee McCollum II ^#*
Jacob James McCormick
Devin John McGuirk @
Maxwell Wensel McHale
Margaret Rose McVay #
Michael Anthony Mozzocio
Leah Michele Mrozek ^#t
Brett Edward Nesbitt #
Britney Nguyen #
Abigail Lauren Nigon
Olivia Grace Orrico
Isabelle Paras ^#
Ronald Edward Parkonen
Gina Elizabeth Powers
Kenneth Lee Ritter @
Coulten Marshall Robinson *
Milana Ross
Margret-Rose Russo ^@
Nikolas Richard Rylott
Dylan Charles Scardefield
Madison Taylor Scheidemantle @
Nicholas James Schirf
Christopher Anthony Scott
Luke William Scott @*
Benjamin Lee Searfoss
Kaitlin Marie Seltzer @
Sara Bradley Senich
Grace Ann Sink ^@
Camryn Rae Slingluff
David Arthur Slinn
Jake Ryan Sonntag
Isabella Veronica Spencer
Gerald Joseph Taylor II
Spero Terrance Theodorou
Amanda Joy Urban ^#t
Jon Michael Williams
Shenley Ward Wish ^#t
Mattie Irene Womer
Alexandria Lee Zarilla ^#t
^  National Honor Society
#  High Honors  ( min 93%)
@ Honors ( min 90%)
t   top 10 senior
*  Military Commitment