Neshannock Township School District is pleased to announce the launch of a new service designed to enhance the delivery of communication.  Through the use of SchoolMessenger, we will soon be able to share important information with you via SMS text message.  This service is not a replacement to our current means of communication; however, it will be in addition to all-call phone call updates.  The District will only use the service to provide information that is timely and relevant.
Any wireless number currently receiving NTSD All-Call messages, as well as wireless numbers associated with our staff and student information database, will automatically receive an opt-in message on December 3, 2020.  If you have not already provided your updated wireless number(s) with the District, please contact Mr. Christopher Ferry, at 724-856-2630 or by email at cferry@ntsd.org – Thank you.
Note:  If we have a cell phone number on file for you, you will receive a one-time opt-in invitation, via SMS text message, on Thursday, December 3, 2020.  In order to comply with wireless carrier requirements and to protect you from unsolicited text messages, you will need to do the following when you receive the text invitation:
Recommended Action:  Respond to the text invitation with "Y" or "Yes" to opt-in and receive text messages from NTSD.
OR
Respond to the text invitation with "STOP" to opt-out and not receive text messages from NTSD.
You may also opt-out of text messages by visiting this link.
Didn't Receive a Text Message? Opt In by Texting YES to 67587
Click Here → Printable Informational Letter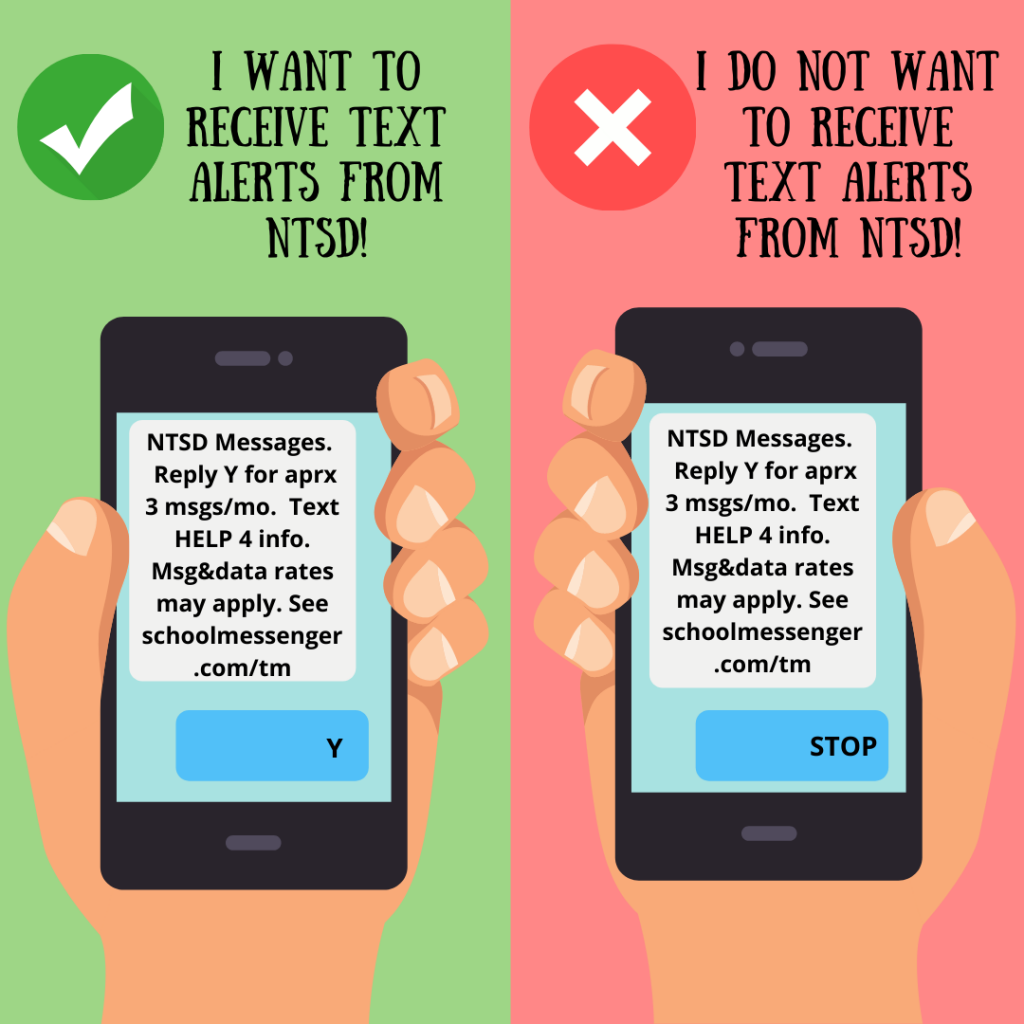 Manually Opt In with Additional Wireless Phone Numbers
Although the District does not charge for this service, please check with your wireless provider as standard text messaging and data rates may apply.  The District will not pay for charges that you may incur by sending and/or receiving text messages.