8:00 am • Tuesday, May 18, 2021
Neshannock Township School District received notification that an elementary student tested positive for COVID-19.  The individual is in quarantine and was on campus on May 12; therefore contact tracing hs been conducted. No individuals fit the definition of close contacts.  Any contact tracing regarding potential non-school related exposure will be conducted by the Department of Health through cooperation and communication with the individual's family.
In following our Board-approved response to COVID-19 guidelines (posted below), Neshannock Memorial Elementary School and Neshannock Jr./Sr. High School continue to remain open for daily in-person instruction.
It is our goal to be able to maintain in-person learning for students at all grade levels; however, we cannot do that without the help of our community.  Please review the "When Should I Stay Home from School" and "When Can I Return to School" charts posted below.  Please do not send your child to school for in-person learning if he/she is not feeling well.  If you, your child, or anyone in your household is in quarantine, it is absolutely imperative that you follow all guidelines. We urge our families to keep their children socially distanced as much as possible in order to mitigate the spread of COVID-19.
We remain committed to keeping all stakeholders informed in order to ensure a safe, secure environment for all.  If you have any questions, please reach out to Mrs. Julie Morrone or your child's building principal:
Thank you for your continued patience, support, and commitment to mitigating the spread of COVID-19 in our community.
Dr. Terence P. Meehan
Superintendent, Neshannock Township School District
---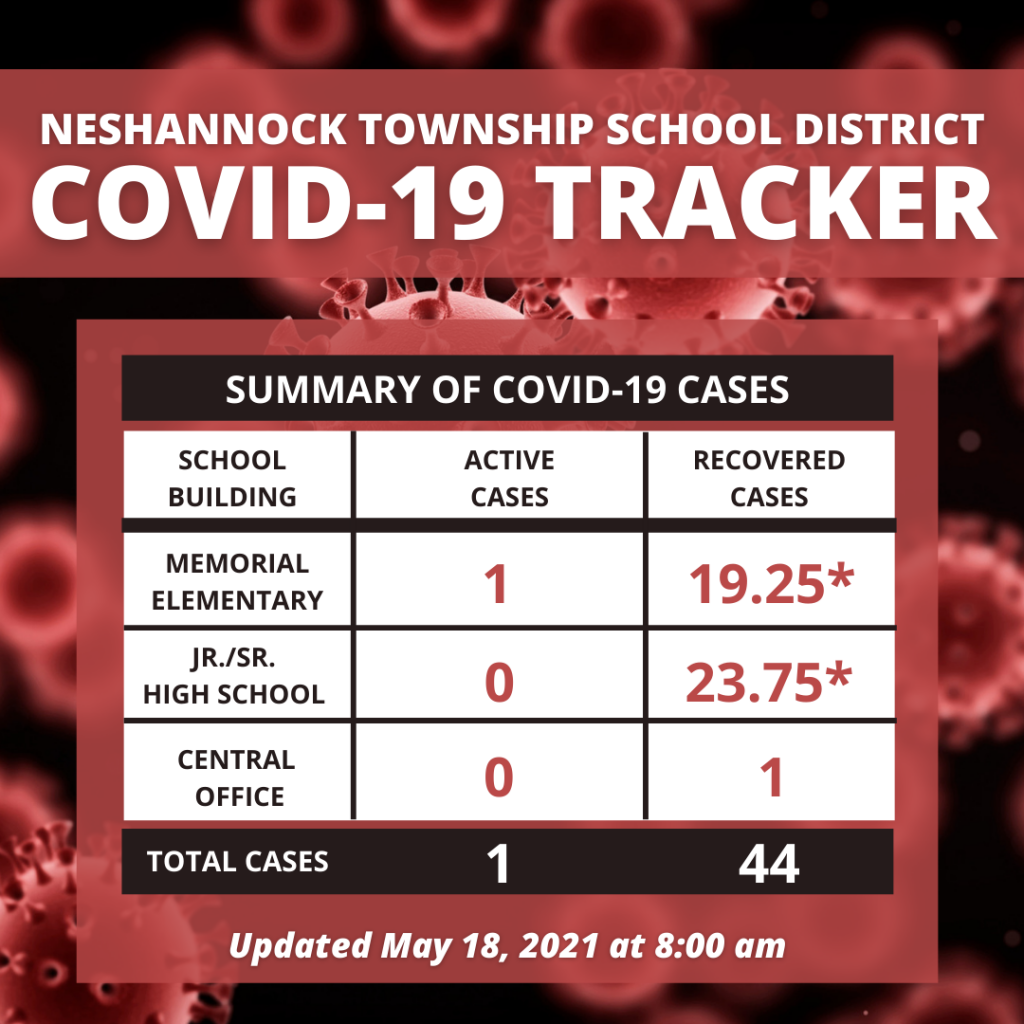 * One of the recovered cases, a non-teaching staff member, was an individual who spent time in both school buildings (25% at Memorial Elementary and 75% at Jr./Sr. High School).
** Recovered cases are those of individuals who tested positive for COVID-19 and have fulfilled their required isolation period.
---