Neshannock High School had the pleasure of hosting National Honor Society Induction for over fifty students on Thursday, May 20.
Mrs. Brenda DeVincentis, Senior High School Counselor and National Honor Society Advisor, ensured that both 2020 and 2021 inductees were able to take part in the formal ceremony.
National Honor Society officers, Zoë Vitale, Sofia Hassan, Julia Germond-Loudon, Cristina Memo, Eliza Beal, and Caitlin Kurutz provided remarks on the principles of NHS — Leadership, Character, Scholarship, and Service — and led the Oath of Membership.
Congratulations to our 2020 and 2021 National Honor Society Inductees! You make us proud!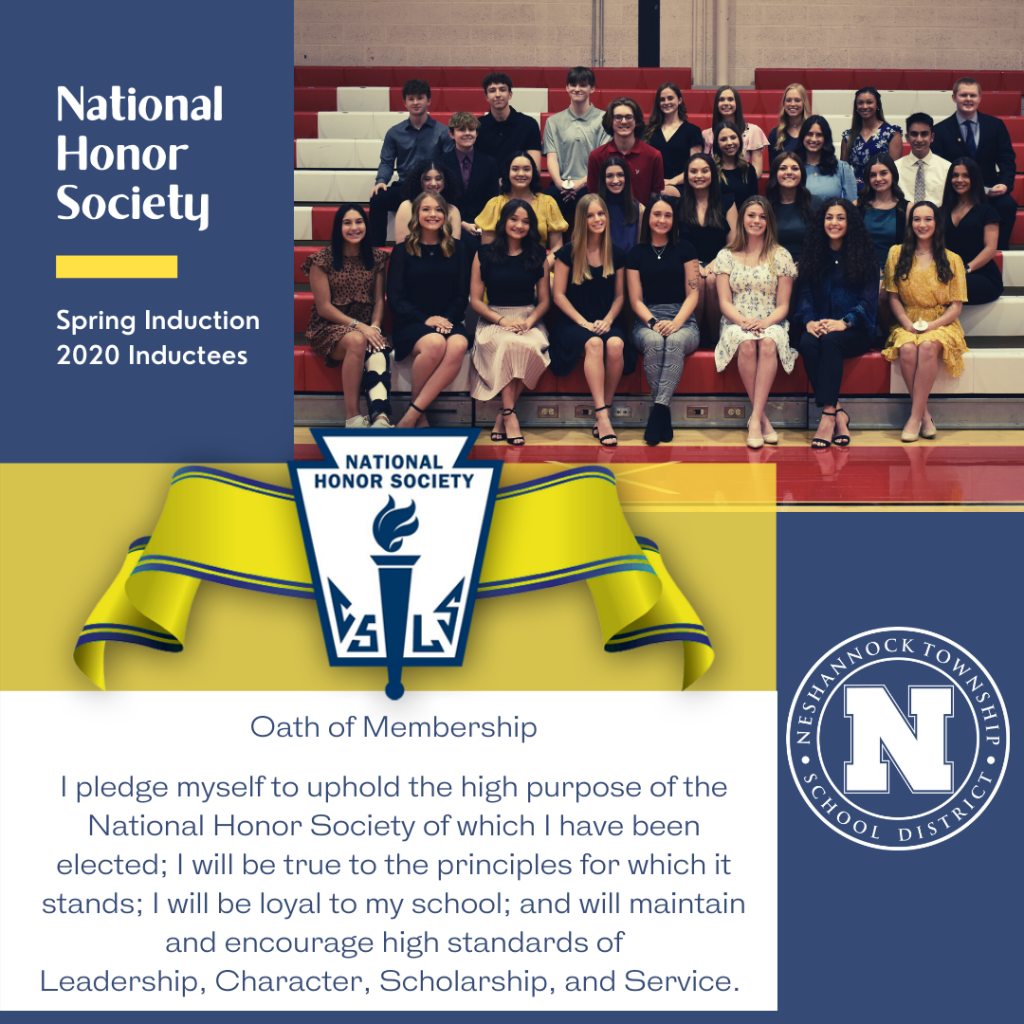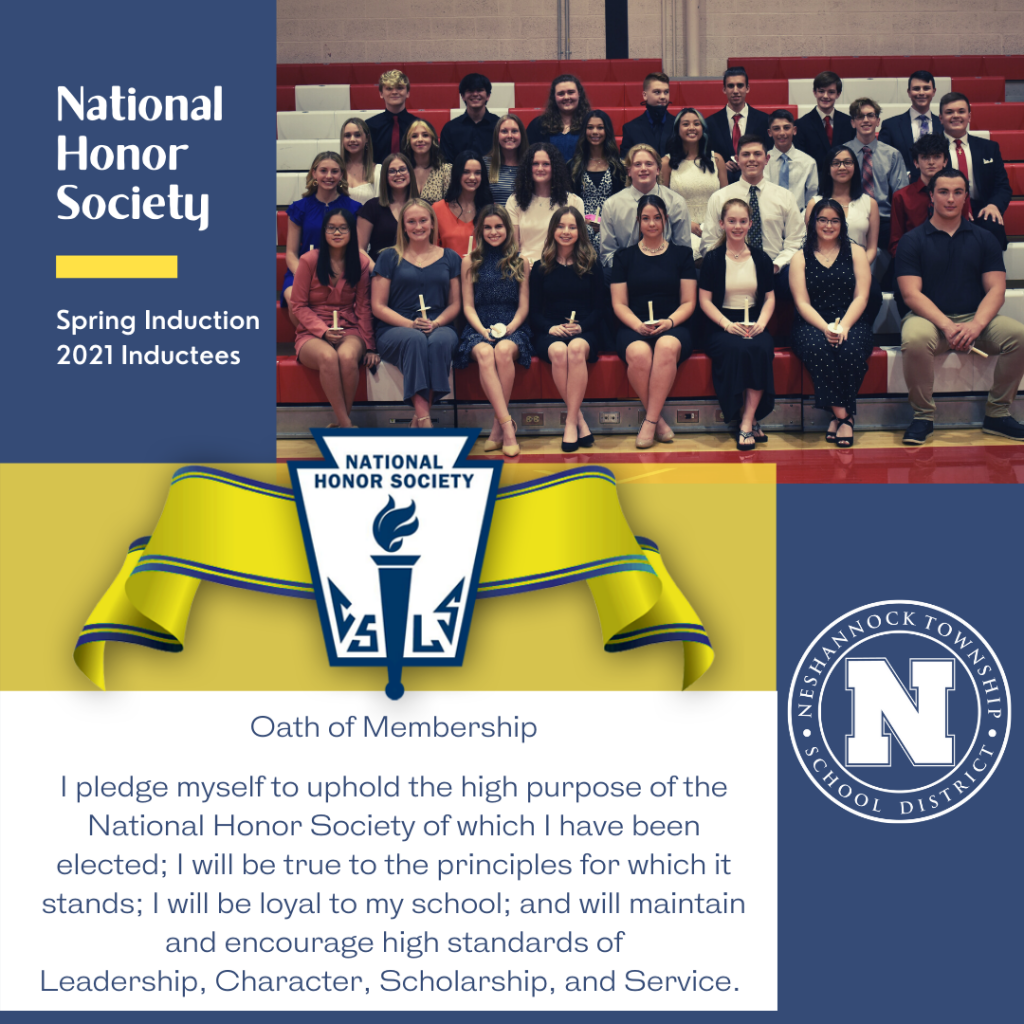 2020 Inductees
Kailan Alduk
Kelcey Avau
Samuel Ball
Eliza Beal
Victoria Cain
Elizabeth DeVincentis
Lucas Doutt
Makenna Hale
Haley Harcar
Isabella Hassan
Tierney Hilton
Ava Horn
Gina Janiel
Kylee Johnson
Caitlin Kurutz
Hannah Kwiat
Noah Moats
Natalie Morrone
Mackenzie Moses
Maya Mrozek
Neleh Nogay
Leigha Quinn
Marisa Saad
Lorenza Scarnati
Michael Sopko
Bella Tinstman
Skylar Vansovich
Addilae Watts
2021 Inductees
Marissa Balzli
Alexandria Bender
Carter Brooks
Maria Clause
Dove Corrette-Bennett
Isabella Cwynar
Alayna DeCarbo
Shane Fee
Andrew Frank
Christian Golub
Addelyn Hopkins
Ella Kosior
Alexandra Kwiat
Arielle Lacap
Joseph Lepore
Mason Liguore
Sydney Lockley
Joseph Martin
Brianna Mastropietro
Danielle Memo
William Morgan
Andrew Moses
Aaralyn Nogay
Jake Pape
Tessa Runninger
Nathan Rynd
Lauren Salata
Landon Shaffer
Ronalyn Slagle
Kaylee Smith
Nicholas Spencer