3:35 pm • Tuesday, August 10, 2021
Neshannock Township School District received notification that one high school student tested positive for COVID-19.  The individual was last on campus August 9, 2021; therefore contact tracing has been conducted.  A total of seven in individuals have been identified as fitting the definition of a close contact.  Any contact tracing regarding potential non-school related exposure will be conducted by the Department of Health through cooperation and communication with the individual and/or the family.
We remain committed to keeping all stakeholders informed in order to ensure a safe, secure environment for all.  If you have any questions, please reach out to Mrs. Julie Morrone.
Thank you for your continued patience, support, and commitment to mitigating the spread of COVID-19 in our community.
Dr. Terence P. Meehan
Superintendent, Neshannock Township School District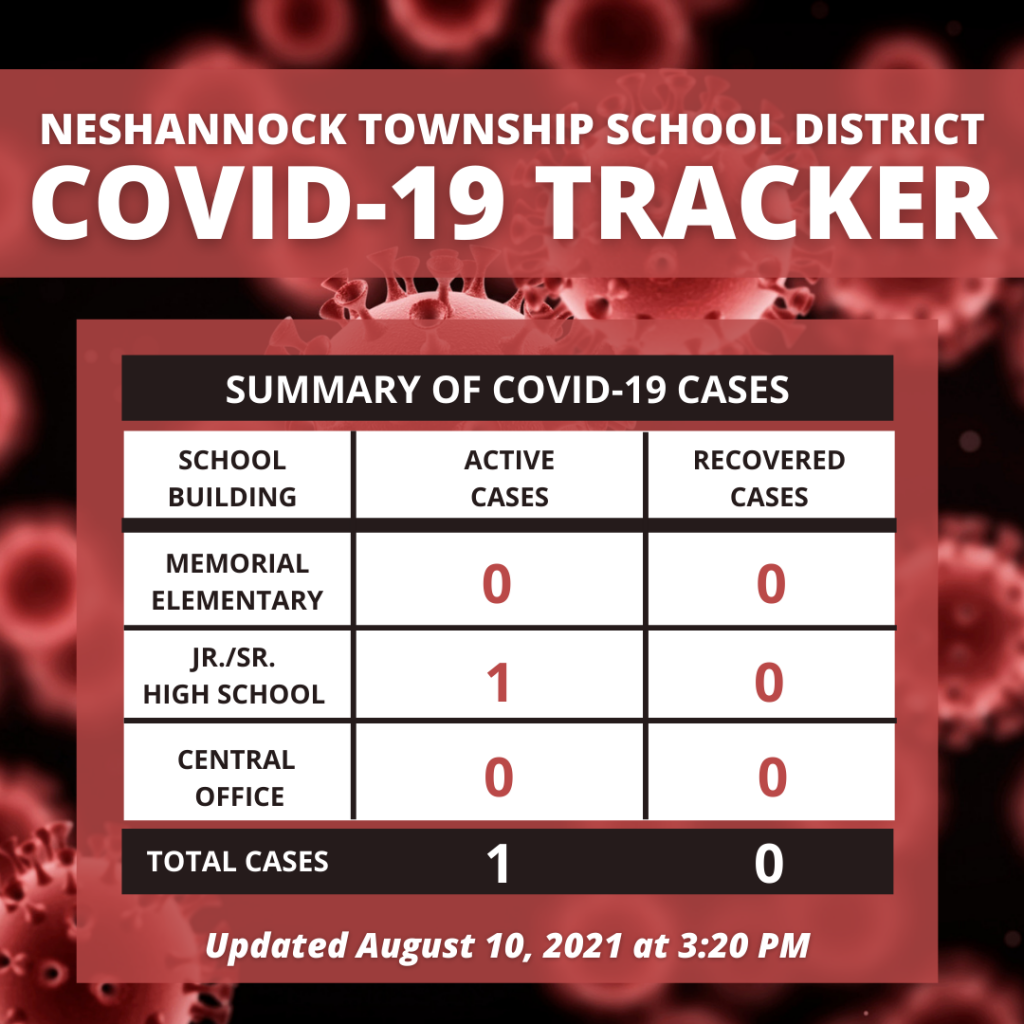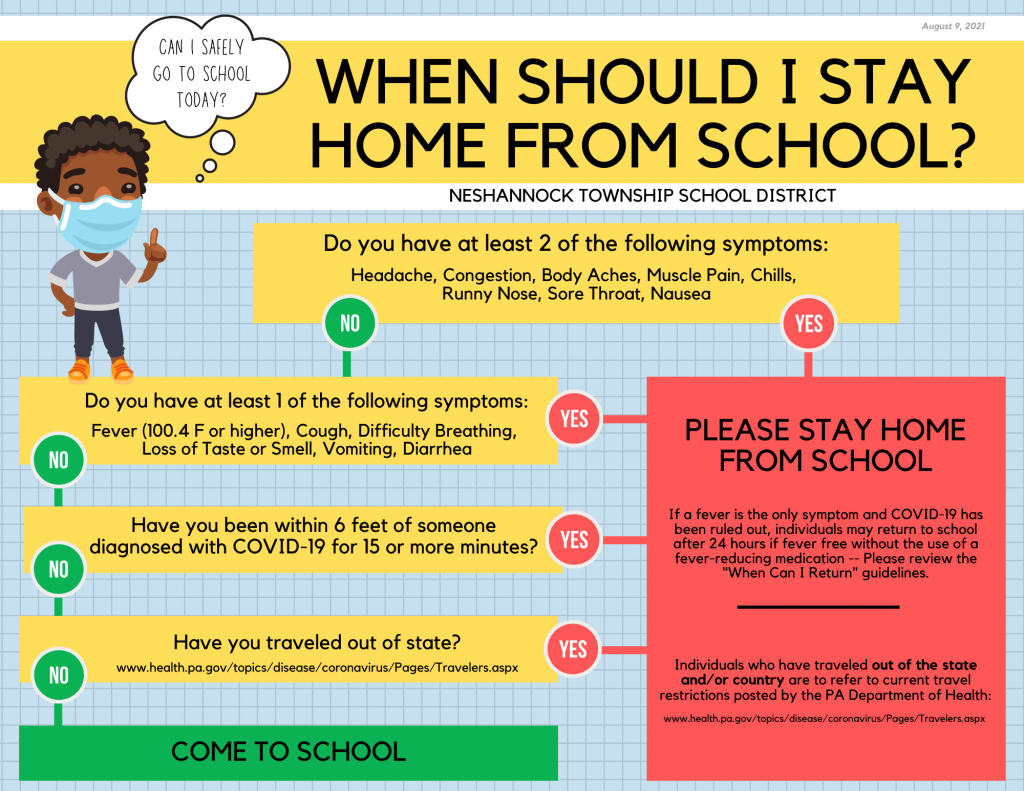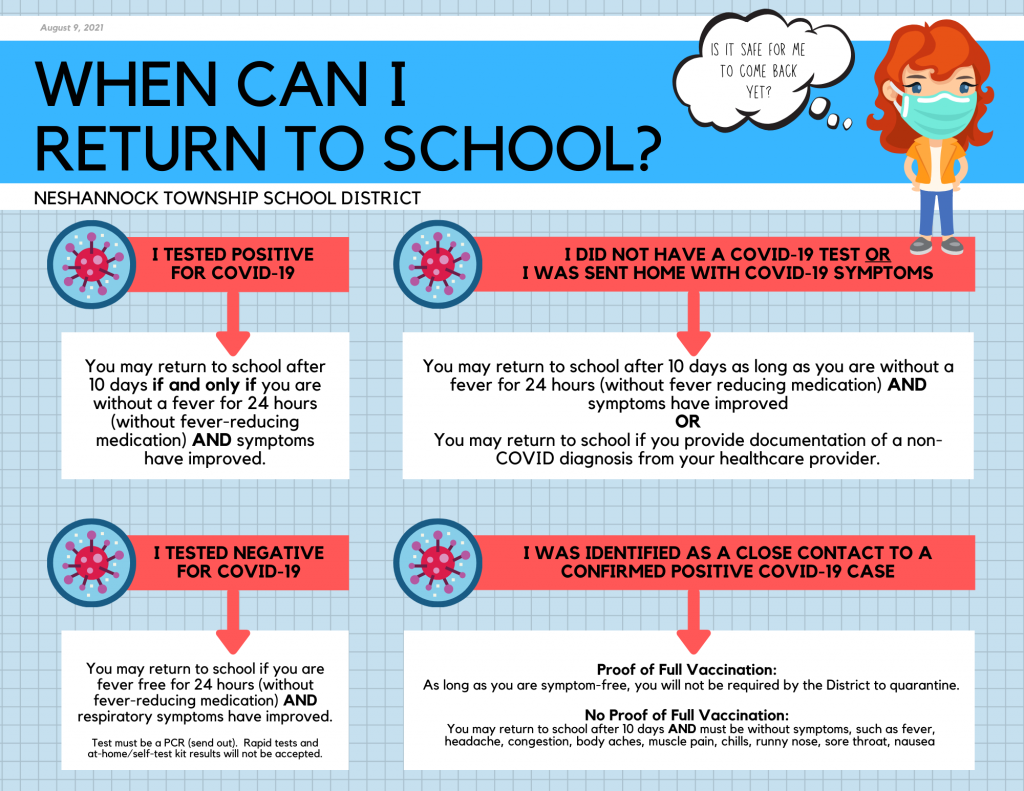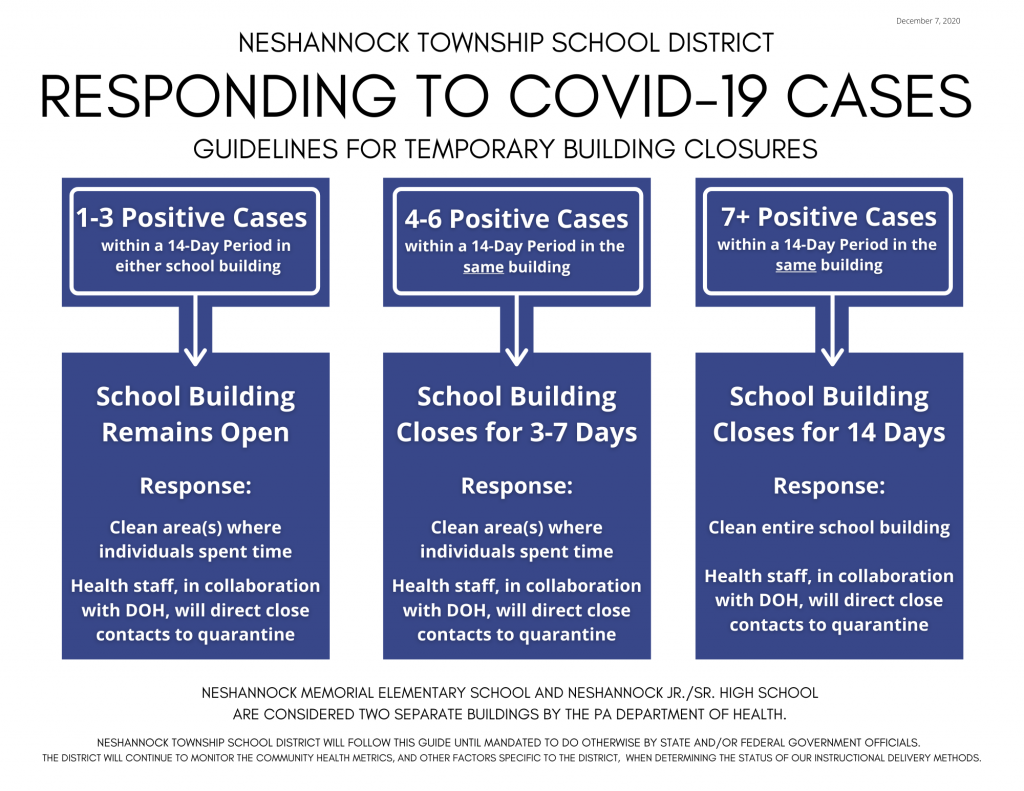 \