Class of 2022 • Baccalaureate
7:00 pm • Monday, June 6, 2022
Wayside Emmanuel Church
4437 Mitchell Road
Class of 2022 • Commencement Ceremony
7:30 pm • June 7, 2022
Neshannock High School Auditorium
The Class of 2022 will soon walk across the auditorium stage to receive their well-earned high school diplomas in Neshannock High School's 63rd Commencement ceremony.  While this milestone event is often a bittersweet, we have much to celebrate as our students embark on new beginnings.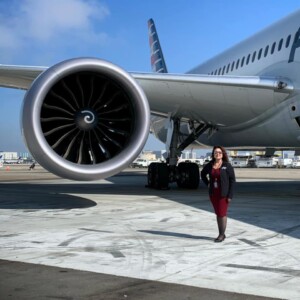 Distinguished alumna, Ms. Stacy Barnes, NHS Class of 1999, will deliver words of wisdom to the Class of 2022 as our Commencement speaker.   Stacy is an Emergency Management Coordinator for Los Angeles World Airports (LAWA).  She has over fifteen years of experience spanning emergency management, crisis communications, community outreach and engagement, and aviation.  Her emergency response experience includes wildfires, earthquakes, severe weather events, utility failures, livestock disease, civil unrest, special event planning (e.g. Super Bowl), and infectious diseases such as H1N1 and COVID-19.  Stacy is a recognized leader in her field, and is an active contributor to several professional organizations and committees.  We look forward to welcoming Ms. Barnes back to her alma mater.
The 63rd Commencement Ceremony will be live-streamed on our YouTube Channel – Neshannock Video Productions.
Congratulations to the Class of 2022!
---
Laura Ruppersberger will be on hand to photograph graduates with their diplomas and graduates with their families after the ceremony.  She will be stationed in the high school gymnasium.  Order forms and payments should be submitted directly to Laura on June 7.