Junior-Senior High School Nurse:  Mrs. Julie Morrone
Memorial Elementary School Nurses:  Mrs. Sarah Bender and Mrs. Jessica Kissick
---
Summary of COVID-19 Cases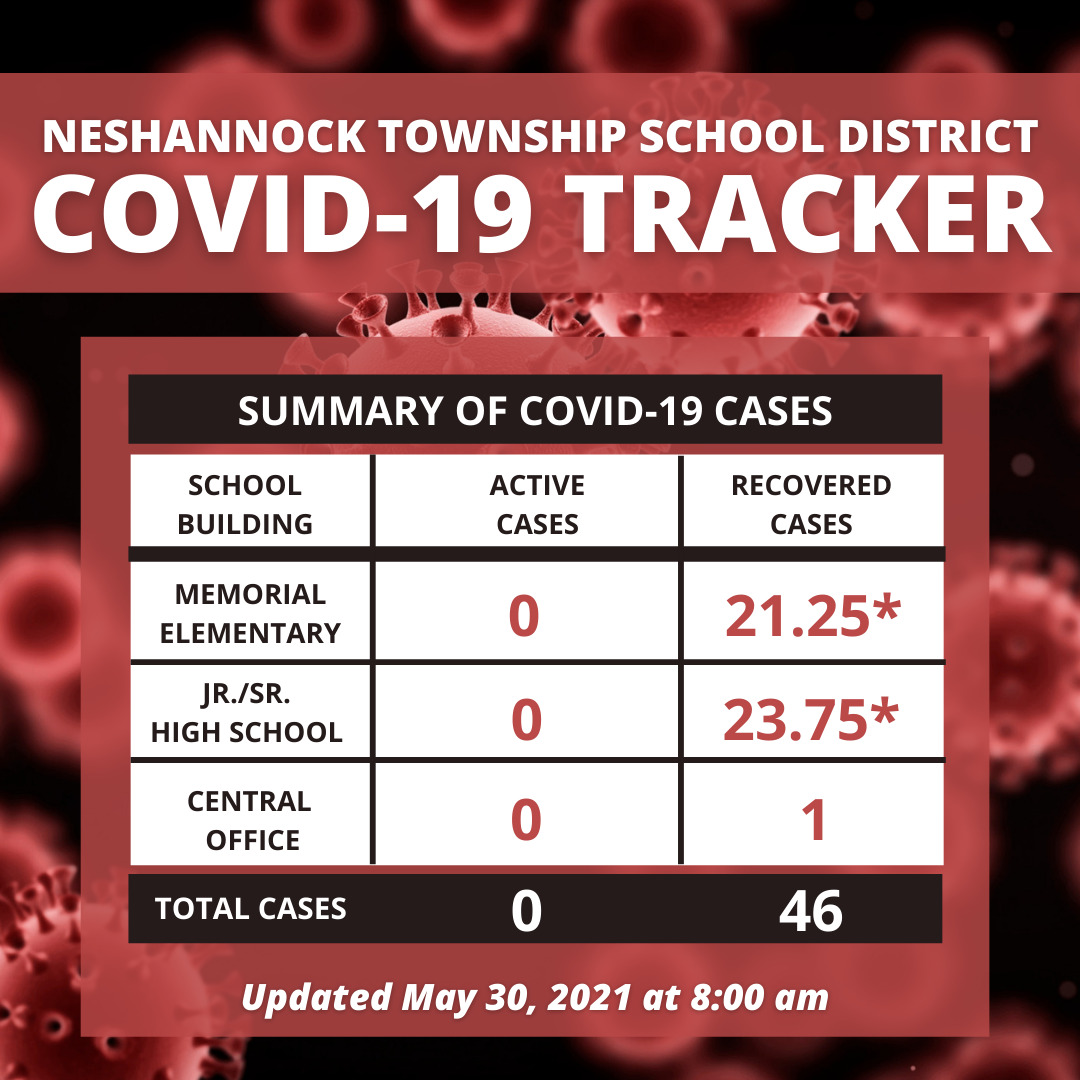 * One of the recovered cases was an individual — a non-teaching staff member — who spent time at both buildings (25% at Neshannock Memorial and 75% at Jr./Sr. High School). 
** Recovered cases are those of individuals who tested positive for COVID-19 and have fulfilled their required isolation period.
---
COVID-19 Travel Restrictions
Neshannock Township School District is following the Pennsylvania Department of Health guidelines regarding travel restrictions.  For the most up-to-date list of states with travel restrictions, please visit on the COVID-19 Information for Travelers page on the PA Department of Health's website.  Parents/guardians of students who have traveled to states listed and/or out of the country are to contact the school prior to the student(s) returning to the building.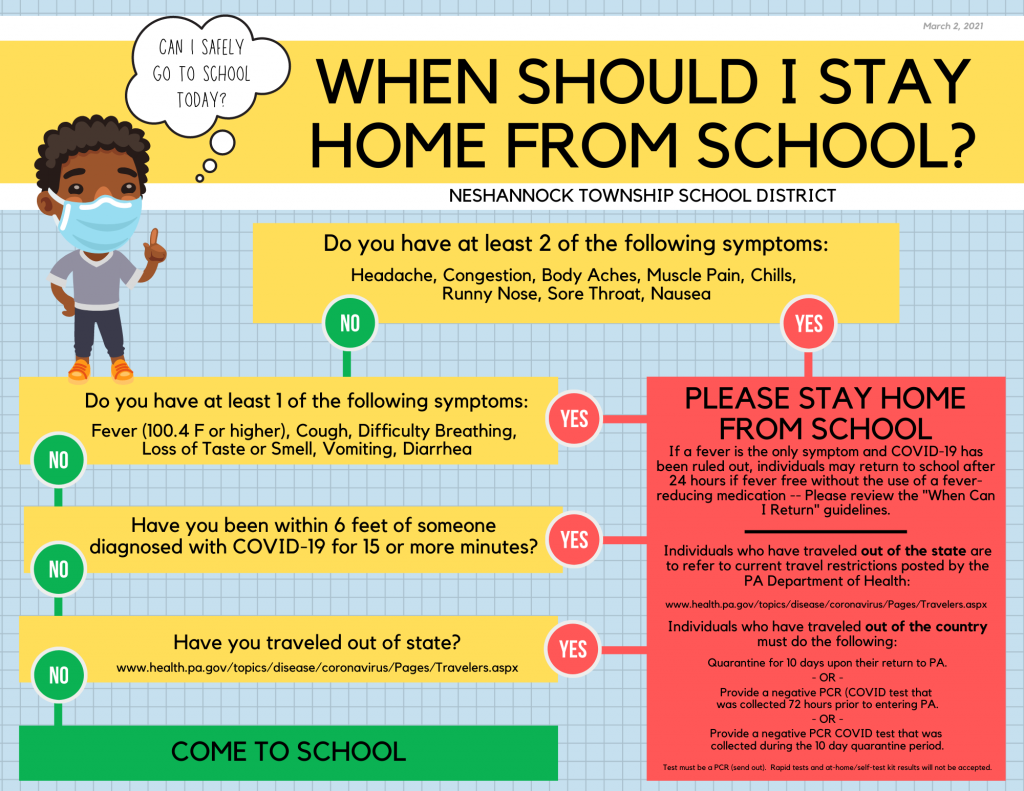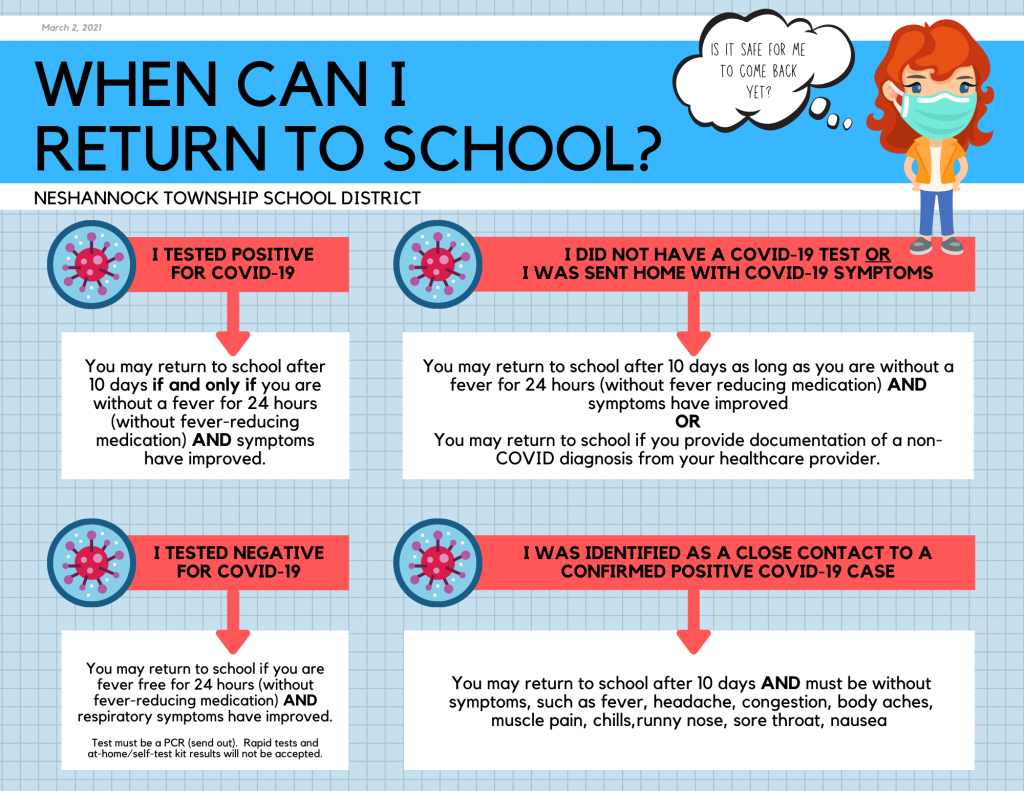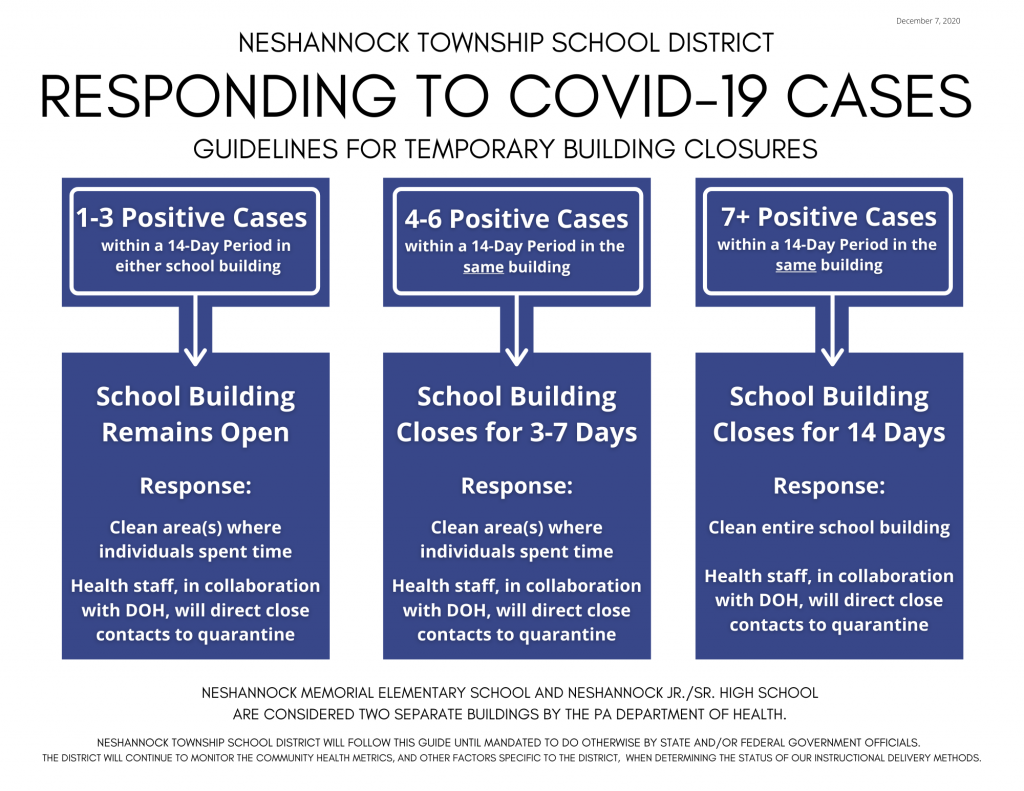 ---
NTSD Reopening Plans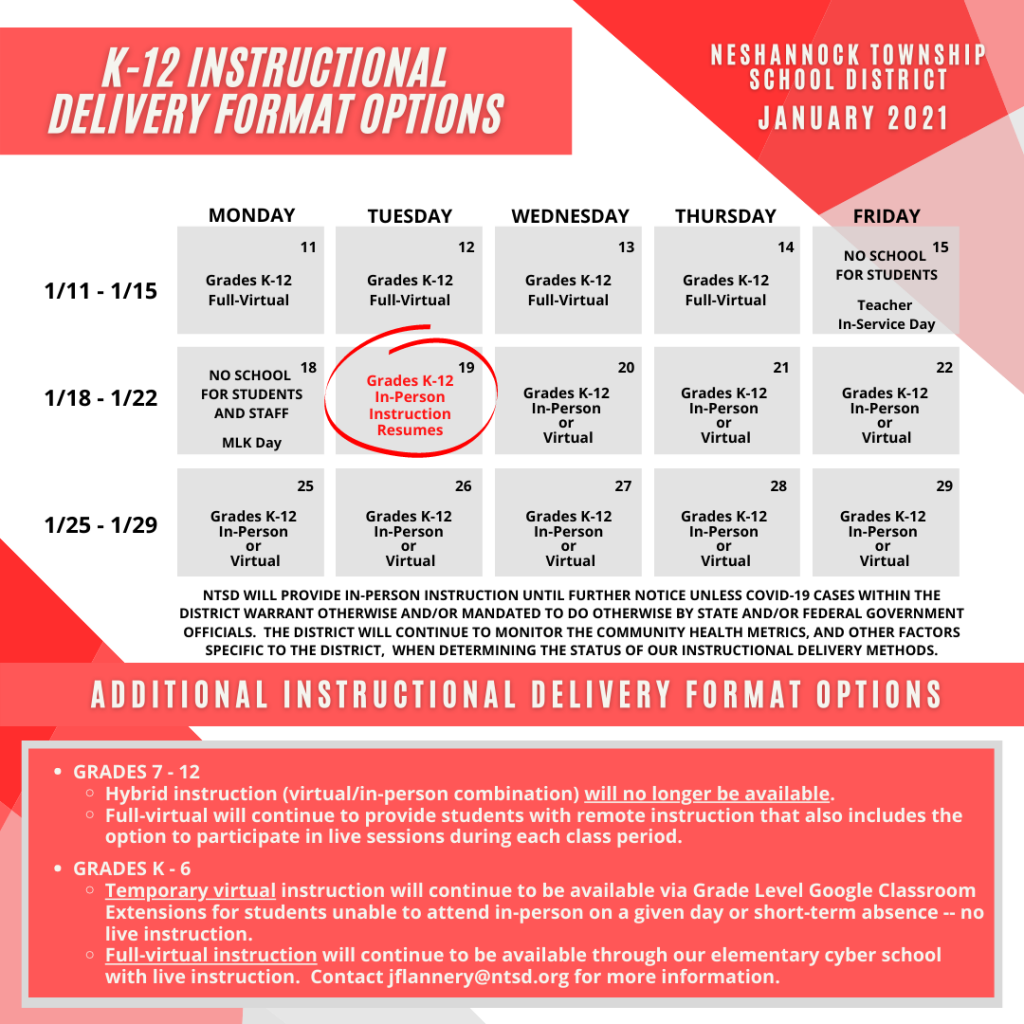 General Health and Safety Procedures
January Reopening Plan (Printable)
---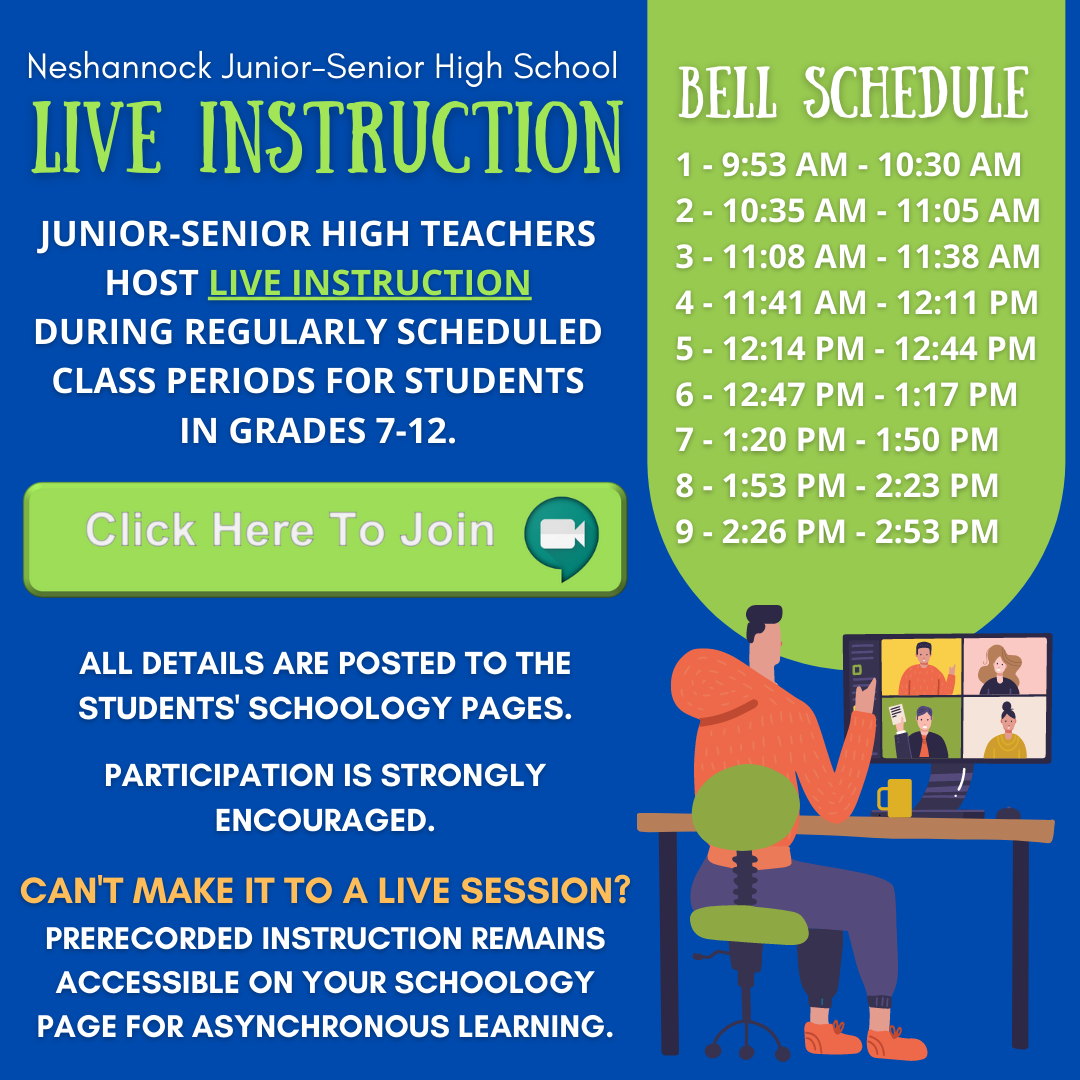 Elementary Live Meet Schedule
This schedule is followed when students are to report virtually in the event of a temporary school closure.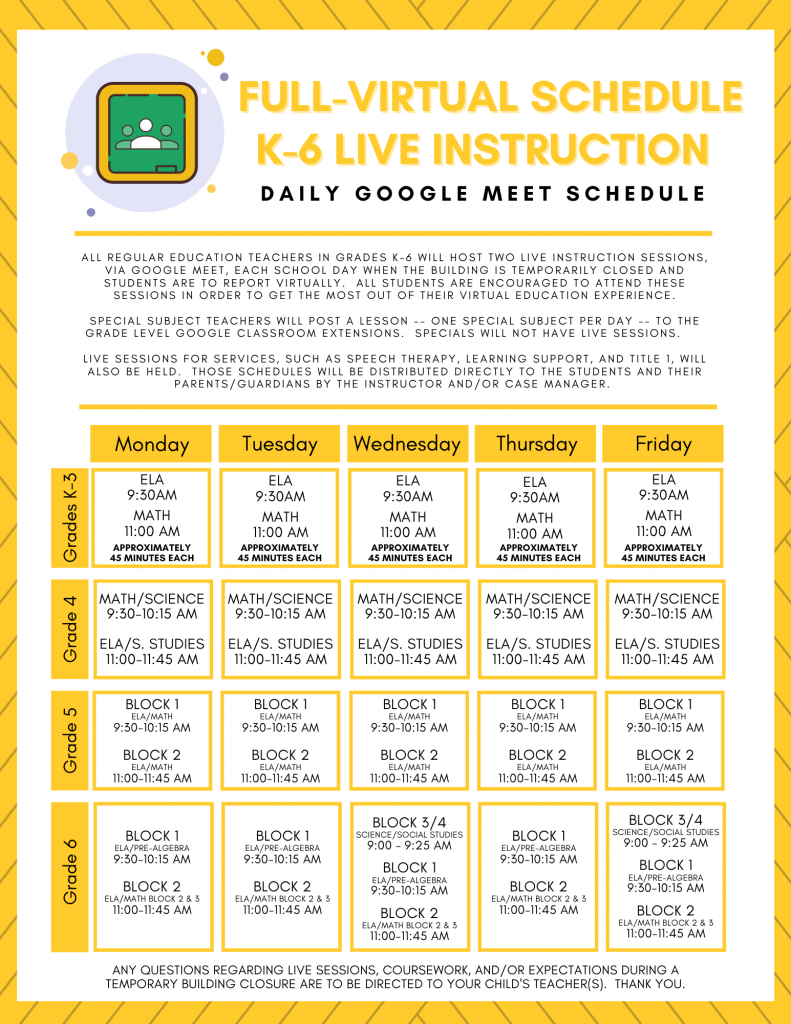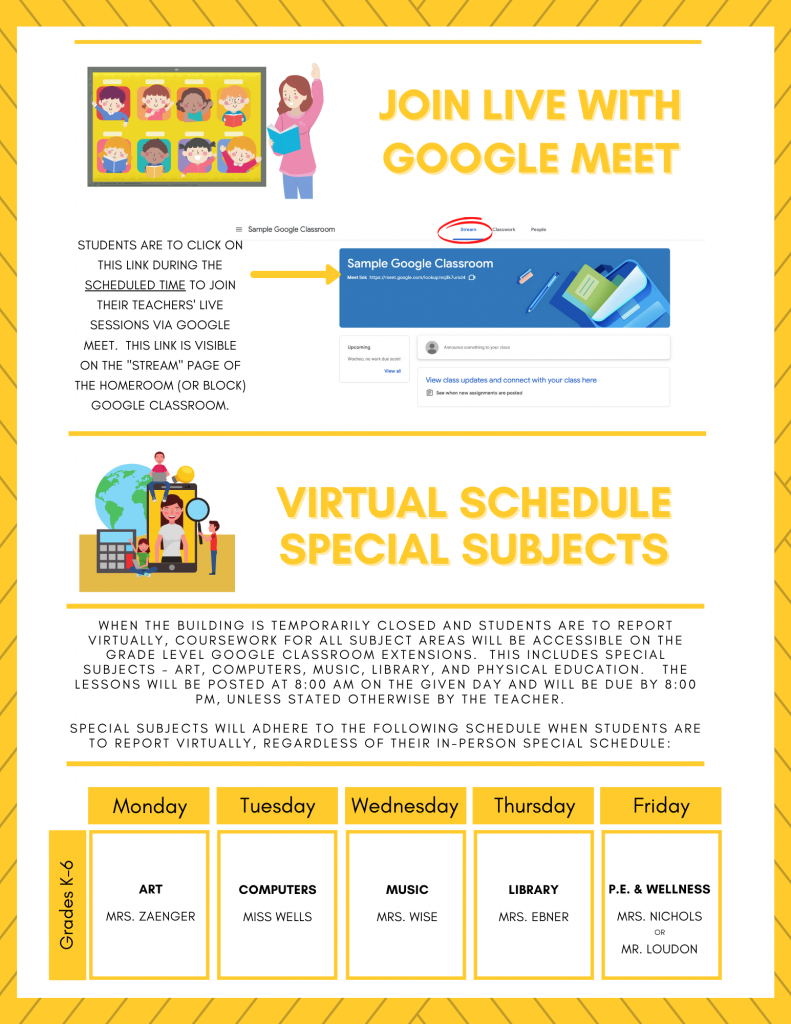 ---
Previous Reopening Plans and Revisions
Revised Reopening Plans, Effective November 2, 2020 Until Further Notice
Click on the links below to review the revised reopening plans for each school building:
Neshannock Junior-Senior High School, Grades 7-12

In response to COVID-19 cases at the Jr./Sr. High School, students in grades 7-12 are to reported virtually through Tuesday, November 24, 2020.  Students returned to a hybrid format, effective Tuesday, December 1, 2020.  Unless COVID-19 cases warrant otherwise, in-person students will continue to report in the hybrid format.  Full-virtual remains an option for all students.  
Initial Reopening Plans, Effective September 8 – October 30, 2020
Click on the links below to review the initial reopening plans for each school building:
---
Additional COVID-19 Related Information
Health Room Procedures • At-Home Screening • Masks at School 
COVID-19 Procedures Video:  Click Here to View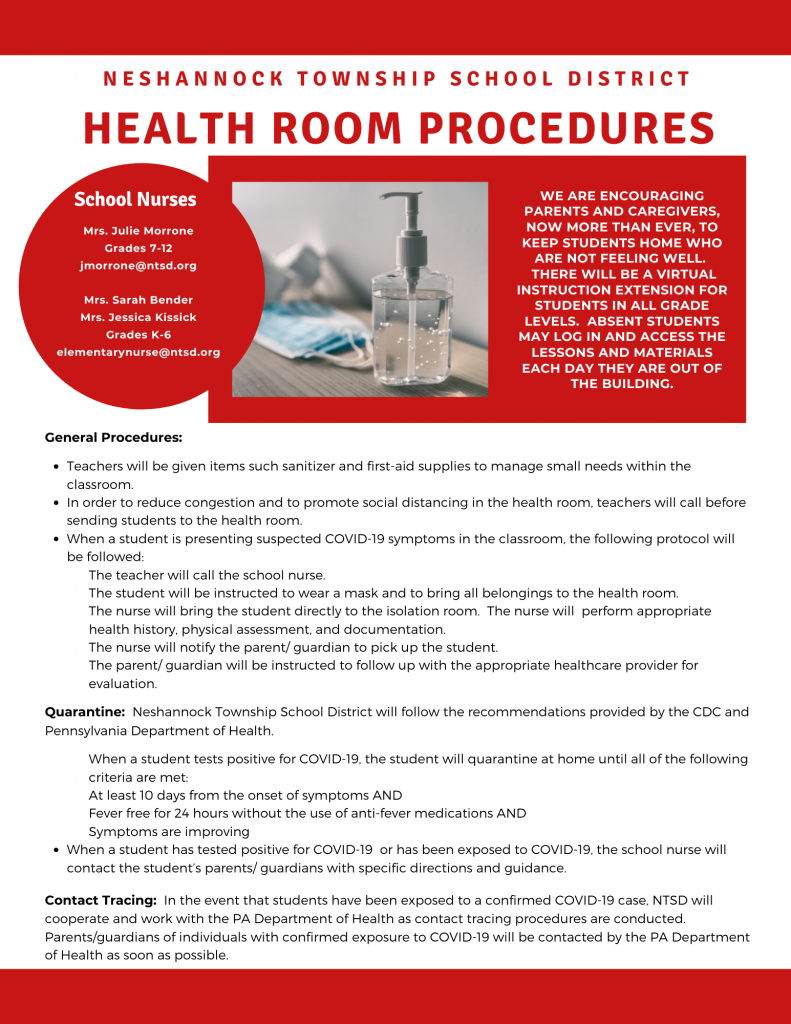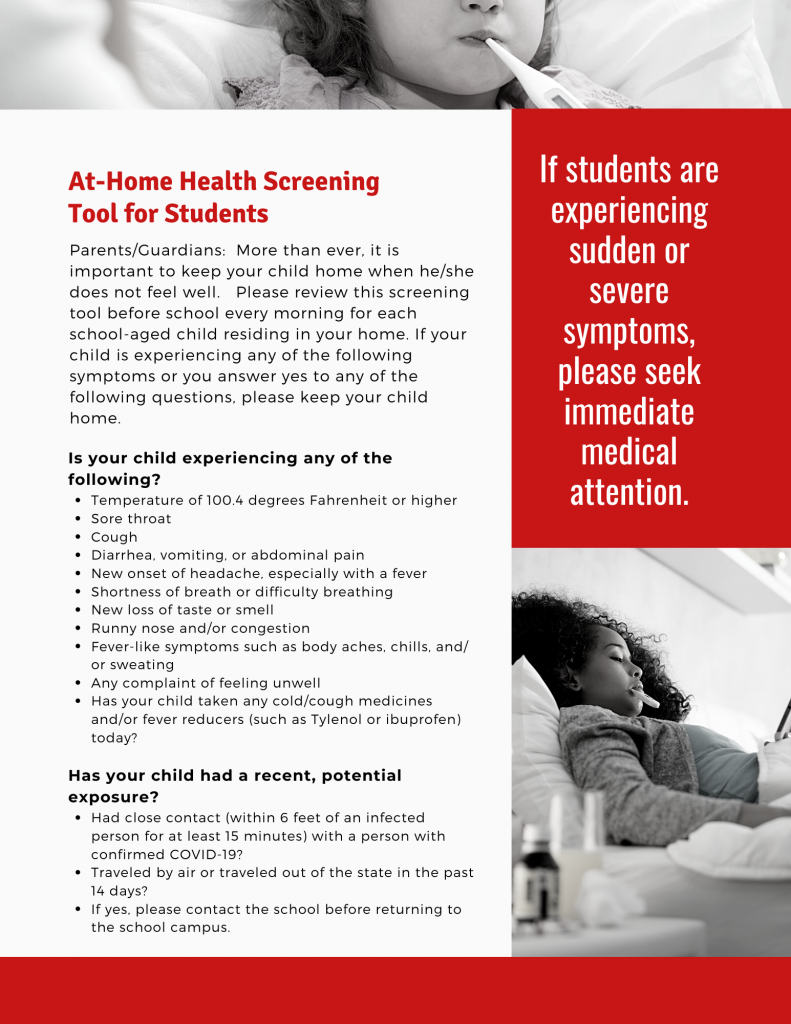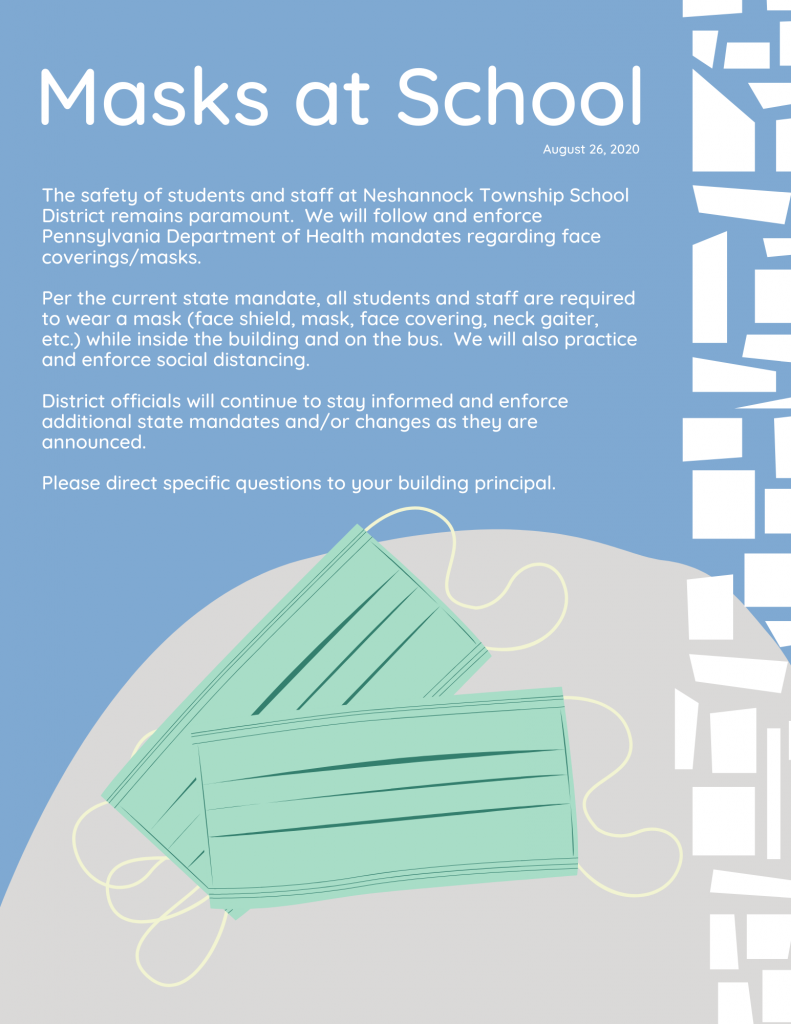 Phased School Reopening Health and Safety Plan – Attestation Included – January 14, 2021