Junior-Senior High School Nurse:  Mrs. Julie Morrone
Memorial Elementary School Nurse:  Mrs. Heather Collins
---
Buildings and Grounds
Please take a moment to review the most recent updates and upgrades to our campus:
Click here to learn more about campus upgrades, as well as maintenance products and procedures.
---
Summary of COVID-19 Cases
The Covid-19 Tracker is updated when there is a change to active and/or recovered confirmed, positive cases.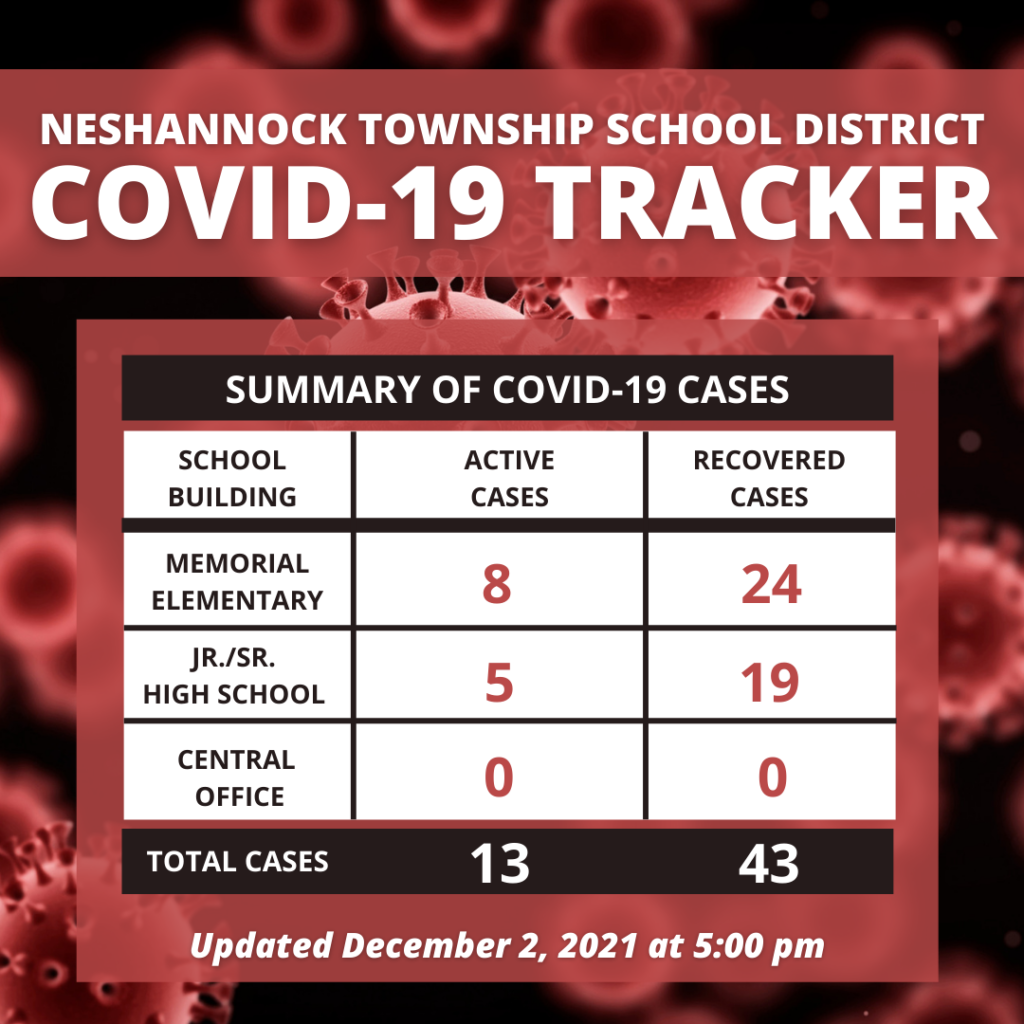 Recovered cases are those of individuals who tested positive for COVID-19 and have fulfilled their required isolation period.
---
Statewide Mask Order
Per the statewide mask order, all individuals — students, staff, visitors, etc. — must wear a mask while indoors at school.  The Order will take effect on Tuesday, September 7, 2021 until further notice.  To learn more about the Order for all Pennsylvania schools, please visit the Pennsylvania Department of Education.
Order of the Acting Secretary of the Pennsylvania Department of Health Directing Face Coverings in School Entities
Per the CDC Order, masks will continue to be required on all District-provided transportation.  The Order does not apply to school sports or outdoor activities.
Student Mask/Face Covering Exception Form
Per School Board action, documentation from a licensed medical provider is required to confirm your child's exception.

Elementary students with exceptions are to turn in their completed forms to their homeroom teachers.
Jr./Sr. High students with exceptions are to turn in their completed forms to the school nurse.

Exception forms without accompanying medical documentation will be automatically voided.
---
COVID-19 Travel Restrictions
Neshannock Township School District is following the Pennsylvania Department of Health guidelines regarding travel restrictions.  For the most up-to-date information on travel guidelines and restrictions, please visit the COVID-19 Information for Travelers page on the PA Department of Health's website.  Parents/guardians of students who have traveled to restricted areas and/or out of the country are to contact the school nurses — Julie Morrone or Heather Collins — prior to the student(s) returning to the building.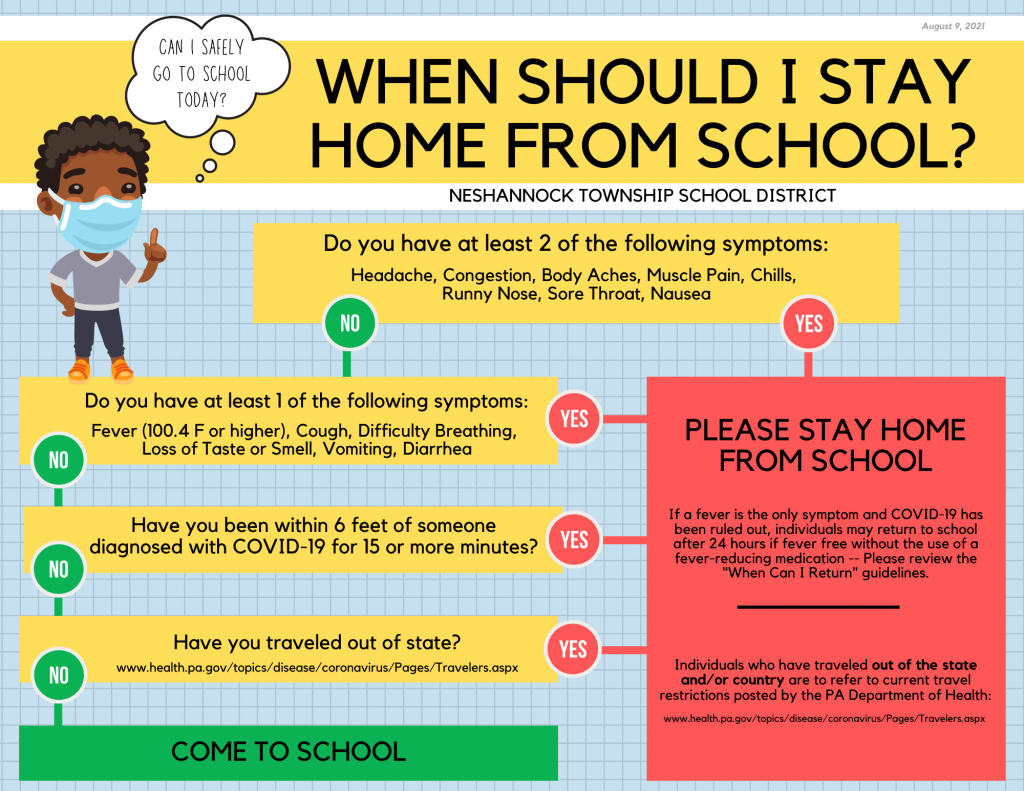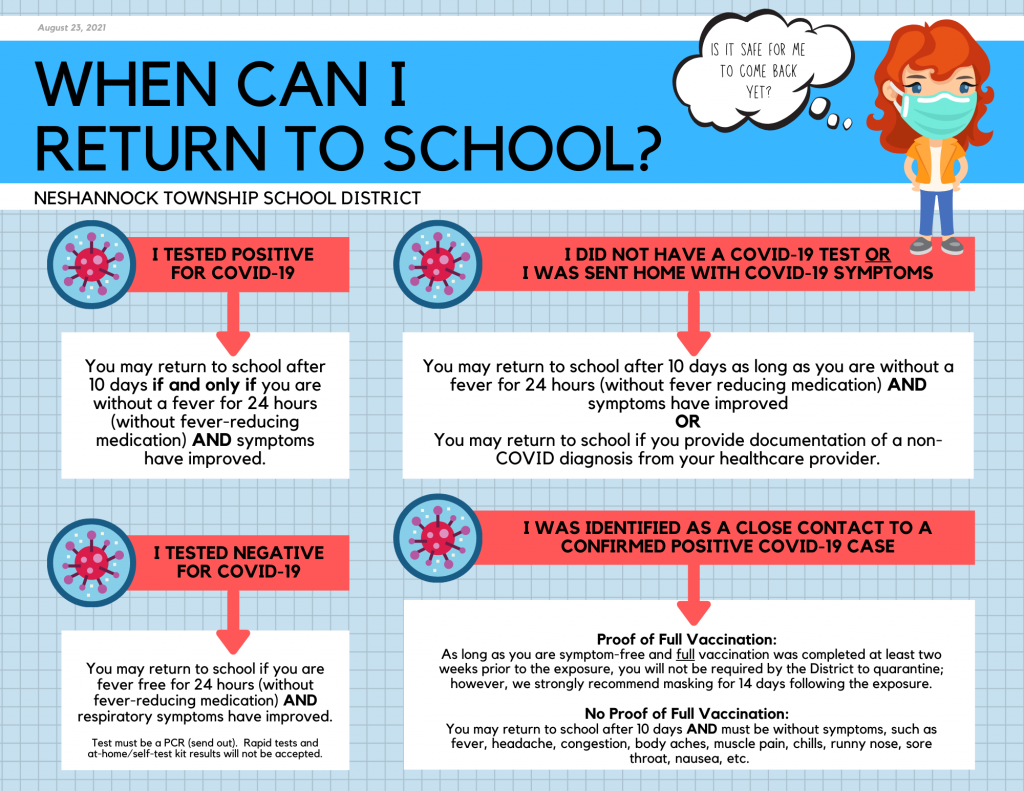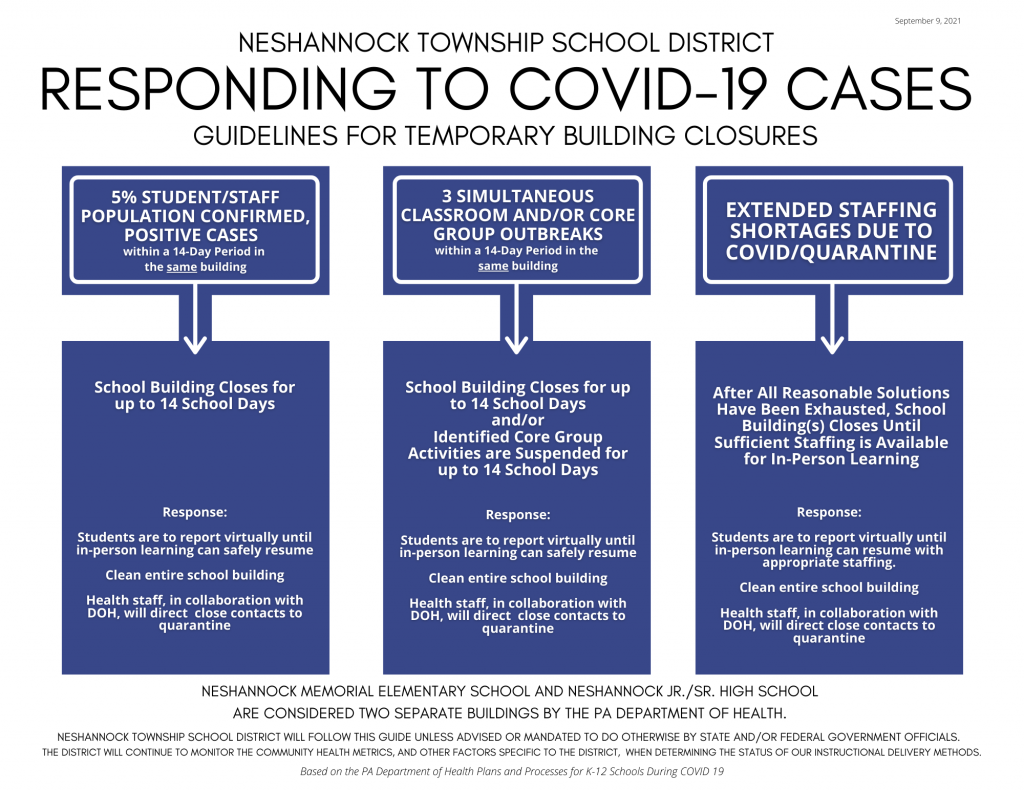 ---
NTSD Reopening Plans
Statewide Mask Order, Effective September 7, 2021
General Health and Safety Procedures (2020-2021)
---
Elementary Live Meet Schedule
This schedule is followed when students are to report virtually in the event of a temporary school closure.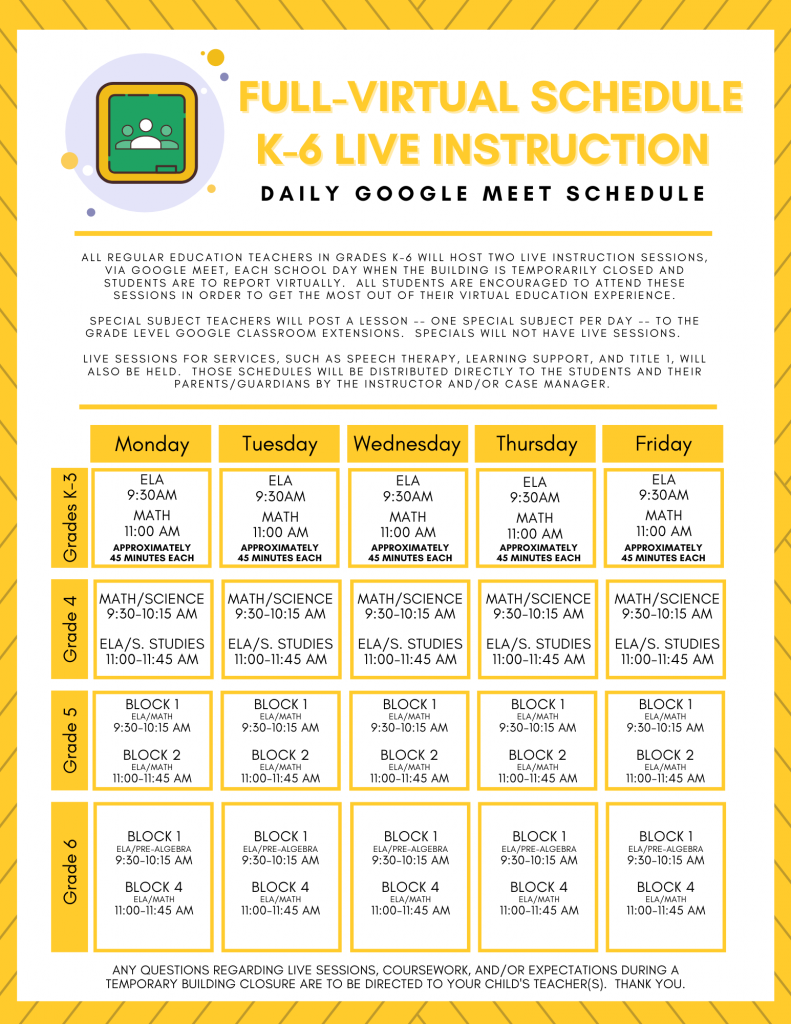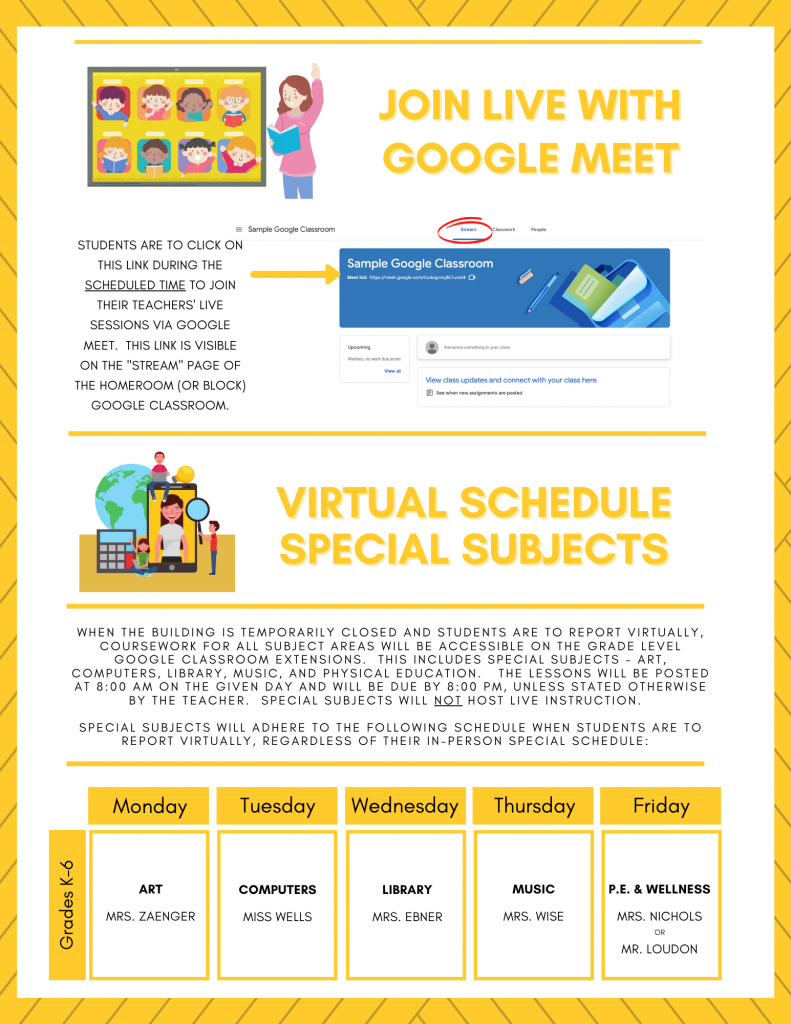 ---
Additional COVID-19 Related Information
Health Room Procedures • At-Home Screening 
ARP ESSER Health and Safety Plan – July 31, 2021
Approved by the Board of School Directors – August 16, 2021