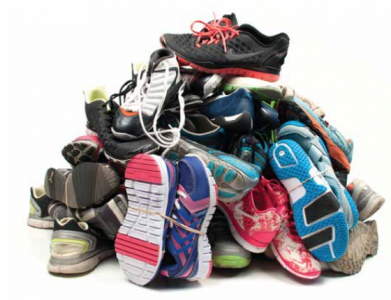 *Update:  The mandated school closure has impacted this fundraiser.  Additional details will be forthcoming.
Shoe Drive
Donate your gently worn, used, and new shoes to Neshannock Township Education Foundation! 
Help us raise money for NTEF by donating your gently worn, used and new shoes!  Don't forget to ask friends, family, neighbors and coworkers to donate too!
Collected shoes are used to support micro-enterprise vendors.  Micro-enterprises are small businesses in developing nations.  They are typically operated by one person or family and friends, depending on size.
Junior-Senior High Shoe Drive Incentive Program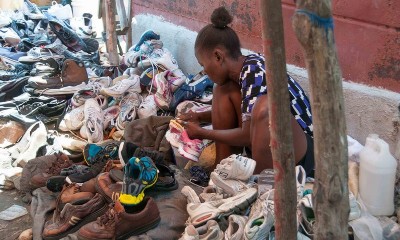 Collection Locations:
High School Lobby
Elementary Lobby
Central Admin Lobby
Collection Begins January 13, 2020  We hope to reach our goal of 2,500 pairs of shoes by April 2020!
Shoes should be free of any holes or tears. Soles must be intact. Please keep shoes in pairs by tying laces together.   Thank you!
Questions?  Please contact NTEF Trustee Mrs. Jenna Mozzocio
---
NTSD Fundraiser Procedures:
Collections by students on behalf of school organizations outside the schools may be permitted only by the Superintendent.
The Superintendent or designee shall establish rules and regulations to implement this policy which:
1. Limit the number of fundraisers in a year for any group.
2. Specify times and places in which funds may be collected.
3. Describe permitted methods of solicitation that do not place undue pressure on students or patrons.
4. Limit the kind and amount of advertising for solicitation.
The building principal shall distribute this policy and relevant procedures to each student organization granted permission to solicit funds.