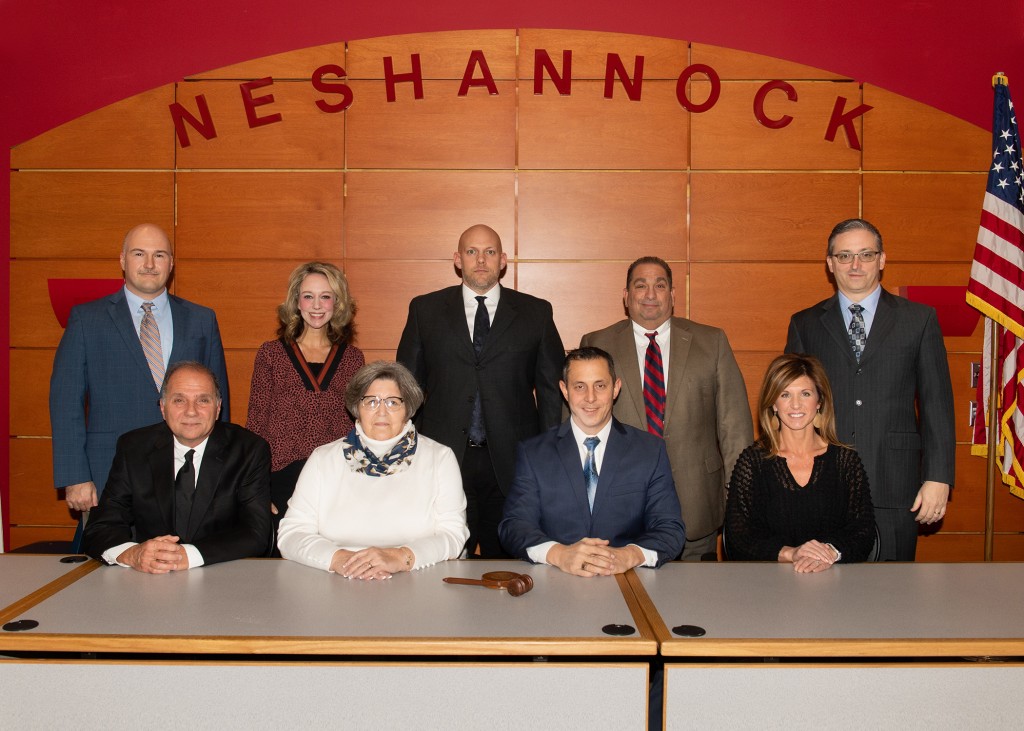 David Antuono – President
Karen Houk – Vice President
Michael Kalpich – Treasurer
Matt Allison
PJ Copple
Kelly Corey
Mark Hasson
Autumn Schachern
Michael Vatter
The Neshannock Township School District would like to thank our School Board Members past and present, for their dedicated service to this District.
---
Click on the BoardDocs link above for NTSD School Board meeting dates, policies, agendas and more!
---
School Board meetings are also published on the Events Calendar of the District website.  
---
Report of Board Meeting – October 8, 2020
Report of Board Meeting – September 10, 2020
Report of Board Meeting – August 27, 2020
Report of Board Meeting – August 13, 2020
Report of Board Meeting – June 22, 2020
Report of Board Meeting – June 15, 2020
Report of Board Meeting – May 2020
April 2020 – Meeting Canceled
Report of Board Meeting – March 2020
Report of Board Meeting – February 2020
Report of Board Meeting – January 2020
Report of Board Meeting – December 2019
Report of Board Meeting – November 2019
Report of Board Meeting – October 2019