Prom Fundraiser
Neshannock's Prom Committee will be hosting their First Annual Cornhole Tournament, in the NHS gymnasium, on Saturday, February 23, 2019. Registration is limited to the first 70 teams, so please consider registering early!  Prizes will be awarded to the top three teams!
Printable Cornhole Tournament Registration Form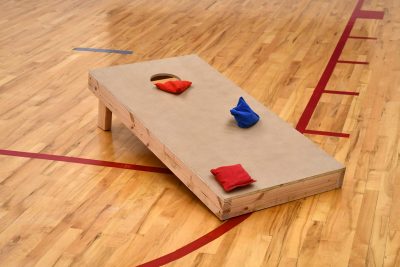 ---
NHS Student Activities Department Lottery Fundraiser
Take a chance with THREE MONTHS OF CASH GIVEAWAYS!  We will be giving away $50 each day during February, March, and April in 2019!  But wait, it gets even better!  We will be giving away $250 on February 14, March 17, and April 21, 2019!
Winners will be determined by the first 7:00pm Regular 3-Digit PA Daily Lottery Number drawing.
Tickets, $15 each, are available for purchase in the NHS Front Office or by contacting Mr. Joe Thomas, Student Activities Director, at 724-658-5513, ext. 1204.
All proceeds benefit NHS Student Activities Program.
---
NTSD Fundraiser Procedures:
Collections by students on behalf of school organizations outside the schools may be permitted only by the Superintendent.
The Superintendent or designee shall establish rules and regulations to implement this policy which:
1. Limit the number of fundraisers in a year for any group.
2. Specify times and places in which funds may be collected.
3. Describe permitted methods of solicitation that do not place undue pressure on students or patrons.
4. Limit the kind and amount of advertising for solicitation.
The building principal shall distribute this policy and relevant procedures to each student organization granted permission to solicit funds.
---
Learn More