Technology is a powerful and ever-changing tool in today's education system. The Technology Department at Neshannock Township School District is determined to evolve and deliver the most updated form of technology integration, security, and continuing education services. The technology department will diligently serve our Staff, Students, and Community in order to raise the effectiveness of technology integration and student achievement.
NTSD POLICIES
Policy-224-Care-of-School-Property
Policy-815- Internet, Computers and Network Resources
TECH REQUEST TICKET SYSTEM
(Staff Only) How to Make a Ticket Using Freshdesk
1:1 CHROMEBOOK INITIATIVE
Student and Parent/Guardian Chromebook Agreement Contract
Chromebook General Rules and Guidelines Bullet Points for Parents
Student Internet Acceptable Use Policy Contract
NTSD HP and Lenovo Guide Booklet LINKED
1-1 Chromebook Initiative Manual LINKED
(Teachers and Staff)  How to Use Google Calendar To Schedule Chrome Books
(Teachers and Staff) How to Use Google Calendar to Schedule Chromebooks Video (No Audio)
*Summer Technology employment is available.  Submit a letter of interest and resume to the Central Office secretary, attention to Christopher Ferry.  Letters of interest and resumes are accepted at any time.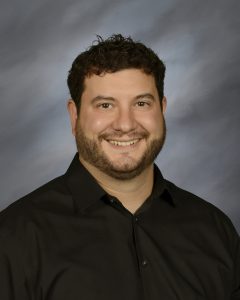 Christopher Ferry