Our Neshannock Lancers kickstarted summer with some excitement as our Baseball and Softball Teams earned their way to the PIAA Finals! Countless Lancer fans made the trip to Happy Valley to cheer on the teams for the final matchups!
Led by Head Coach Jacalyn Lash and Assistant Coaches Jeff Shaffer, Don Nogay, Kit Lash, and Jim Moats, the Lady Lancers can call themselves STATE CHAMPIONS after claiming a 4-1 victory over Conwell-Egan in the final matchup on Friday, June 17.  The Lady Lancers are only the sixth team in WPIAL history to win a PIAA title with an undefeated record!
Led by Head Coach John Quahliero and Assistant Coaches Kurt Latta, Wes Gibson, Dale Senchak, Joe Borrelli, Brock Shull, and JA Quahliero, the Lancers earned silver as the PIAA Runners-Up! It was a hard fought, well-played game that ultimately ended in favor of the Everett Blue Devils (1-0) after extra innings on Thursday, June 16.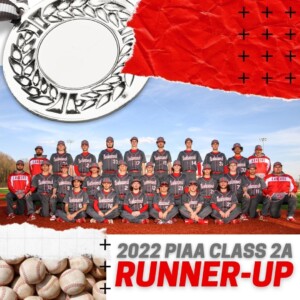 We are so incredibly proud of both teams! Our student athletes and coaches represented Neshannock with great pride, class, and good sportsmanship.
---
Article Feature Image | Grace Beal, New Castle News