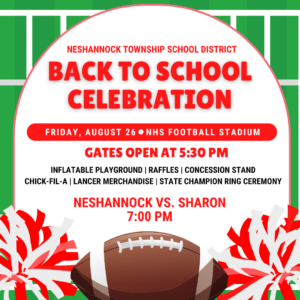 We cannot wait to welcome our students and staff back to school for the 2022-2023 school year!  While there are numerous resources throughout our entire website, we have organized some of our most frequently visited links to one spot for your convenience.  We encourage you to take a look!
An informational packet was mailed to all households following the public meeting of the Board of School Directors on August 11, 2022.  You may also click here to view a digital version of the back to school mailer.
Get excited!  School starts on Monday, August 29!
---
Calendar and Schedules:
---
Health Services:
---
Cafeteria and Food Services:
---
Transportation:
School bus assignments for the 2022-2023 school year will be going out in the mail by the week of August 15.  Any questions regarding your child's bus assignment should be directed to Mark Ulam, Director of Transportation, by calling 724-654-2650 or via email at mulam@ntsd.org.  Masks are not required on District transportation.
---
Junior-Senior High School Quick Links: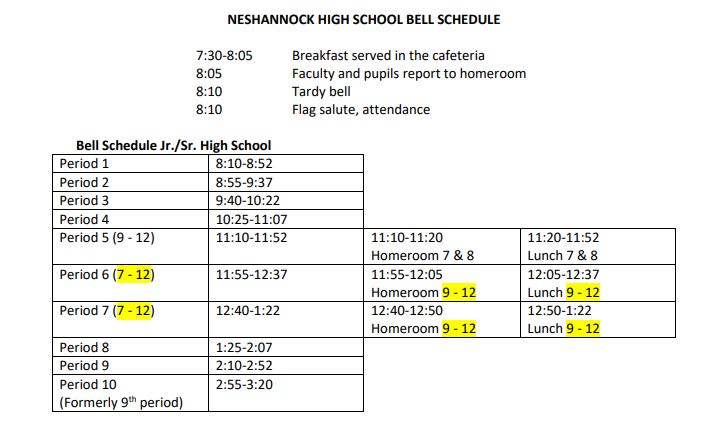 ---
Elementary School Quick Links: