The American College Test — ACT — recently released the individual and composite ACT scores for all 500 school districts in Pennsylvania.  Neshannock Township School District is beyond pleased to announce that our students have shown continuous growth in all tested subjects over the past five academic years.
Based on our five year historical data, the District has improved each year in English, Mathematics, Reading, Science, and composite scores.  Neshannock High School surpassed both state and national benchmarks in all tested subjects, as well as state and national composite scores.
Without a doubt, credit goes to our instructional staff and students.  Your commitment to excellence continues to make us so proud!
Neshannock High School – ACT Growth, 2015-2019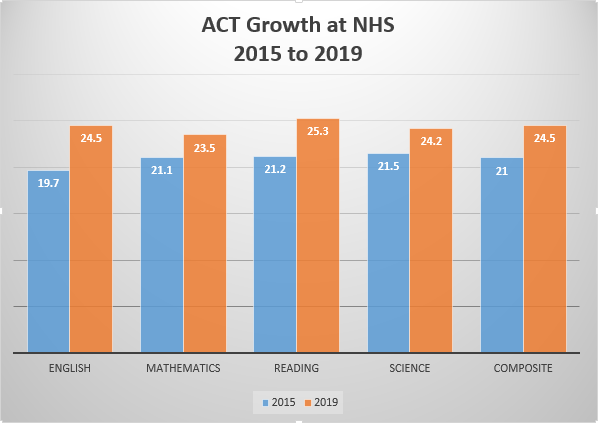 Neshannock High School – State and National Score Comparison